Madison & Dylan Leath
October 1, 2022
Madison and Dylan Leath were married at Hayes House on October 1, 2022.
Their style? –  Casually & Perfectly Romantic!
With the barn doors wide open, the couple welcomed the sparkling October sunshine into the historic barn.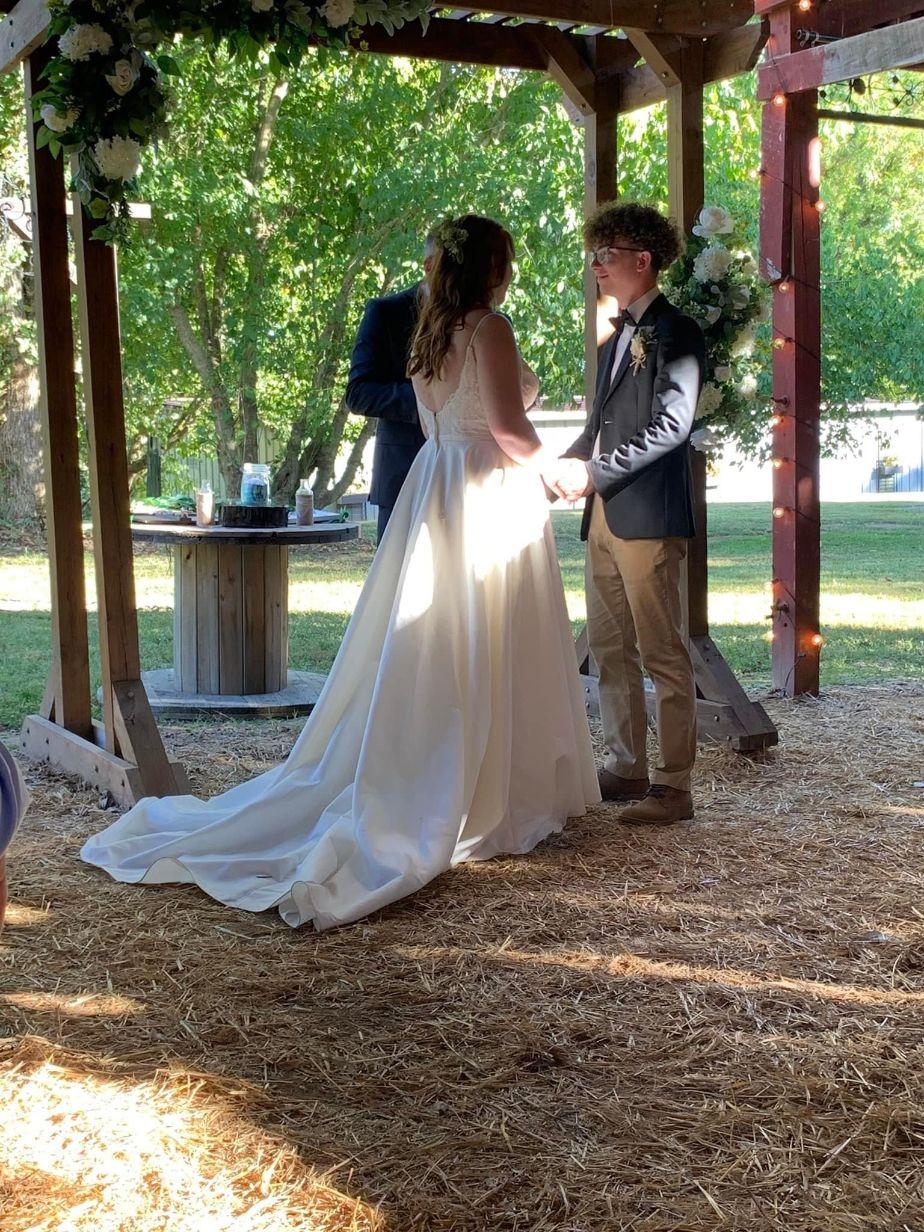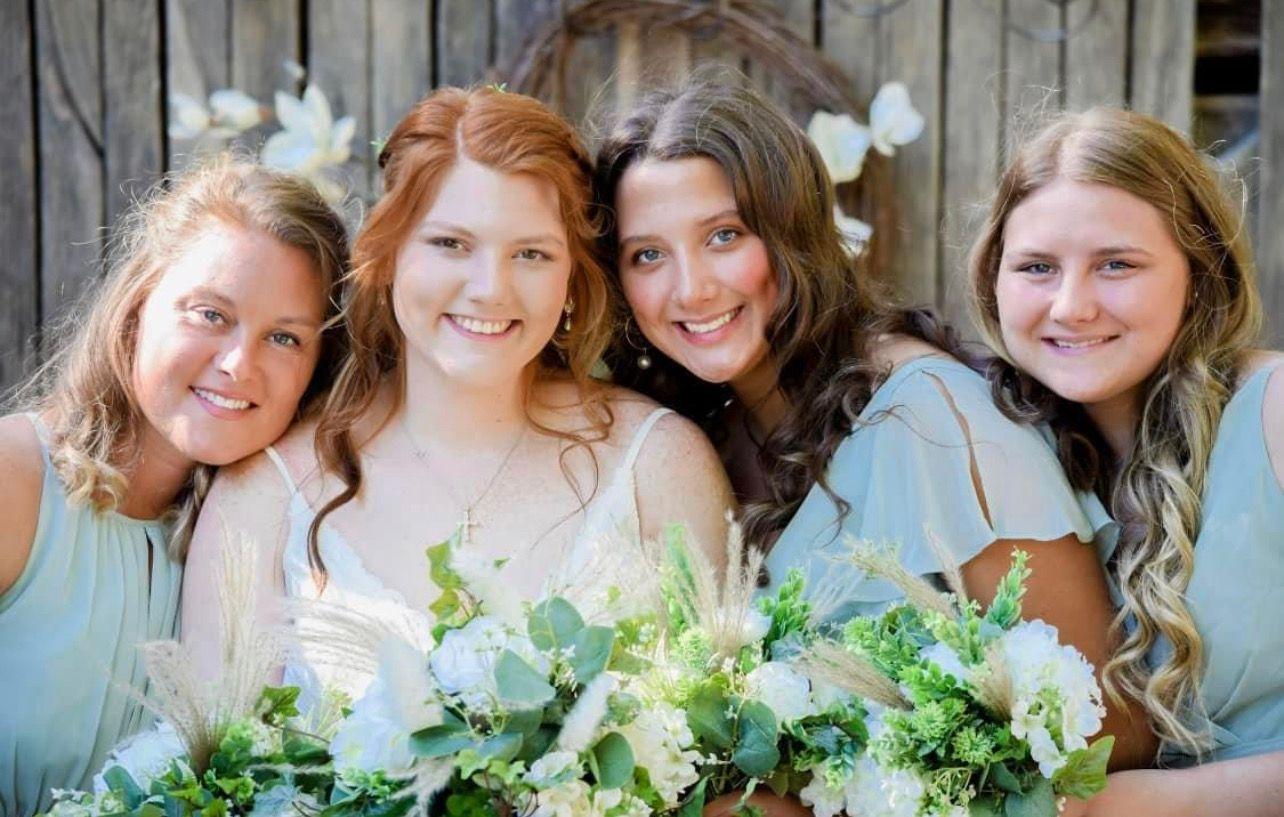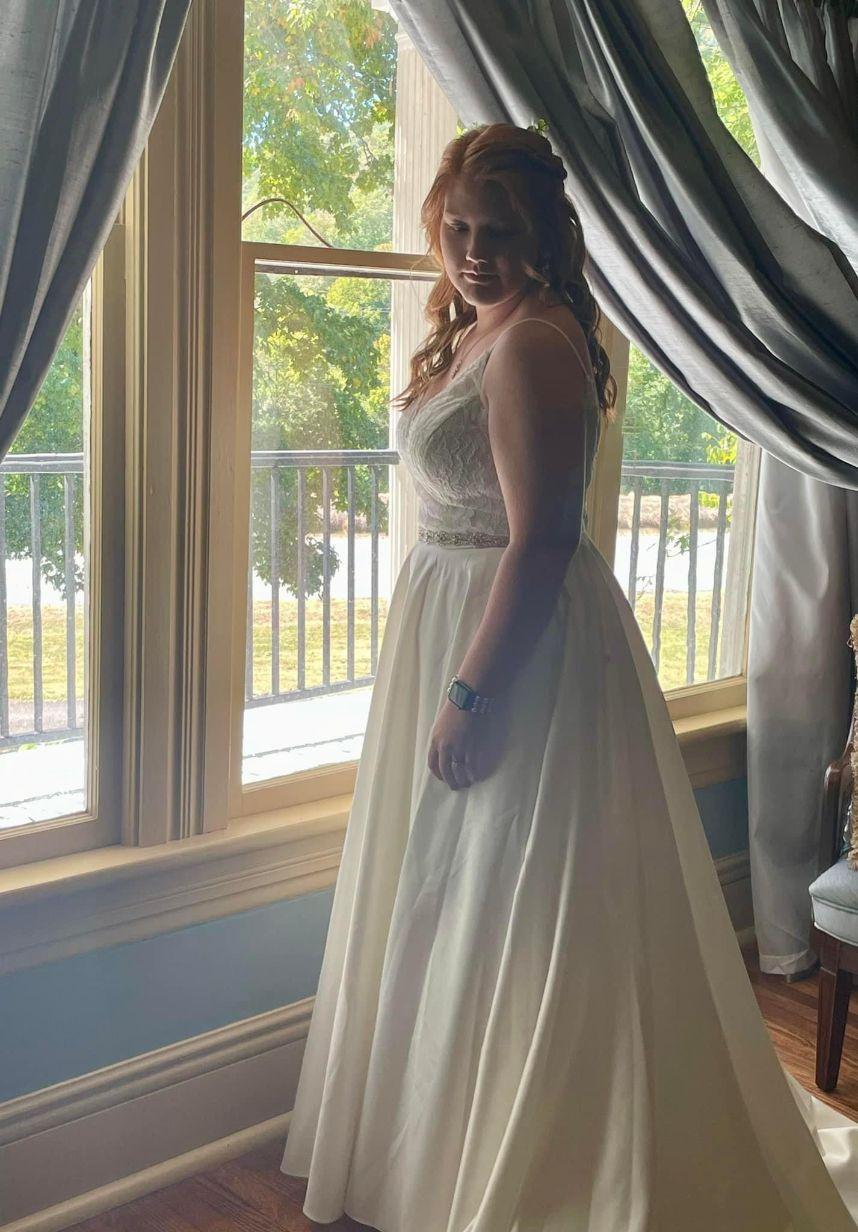 Madison took on the job of wedding planner for her wedding and chose things that kept her focus on the important parts of the day while styling the historic barn with soft flowers to accent the alter and the barn's natural lighting and interior chandeliers. Her traditional wedding dress gave her a soft sleeveless bodcie with a large flowing train.  Her bridesmaids played to the lush outside with very soft green dresses, which came together in what looked like a casual, perfect romantic wedding party.
The Groom balanced her soft dress with a dark blue blazer and khaki pants, again calling to the casual romance of the rustic surroundings and the elegance of the bride.
The Bride and the Bridal party used the Historic Hayes House to dress for the wedding. The photo at right shows the bride at the window.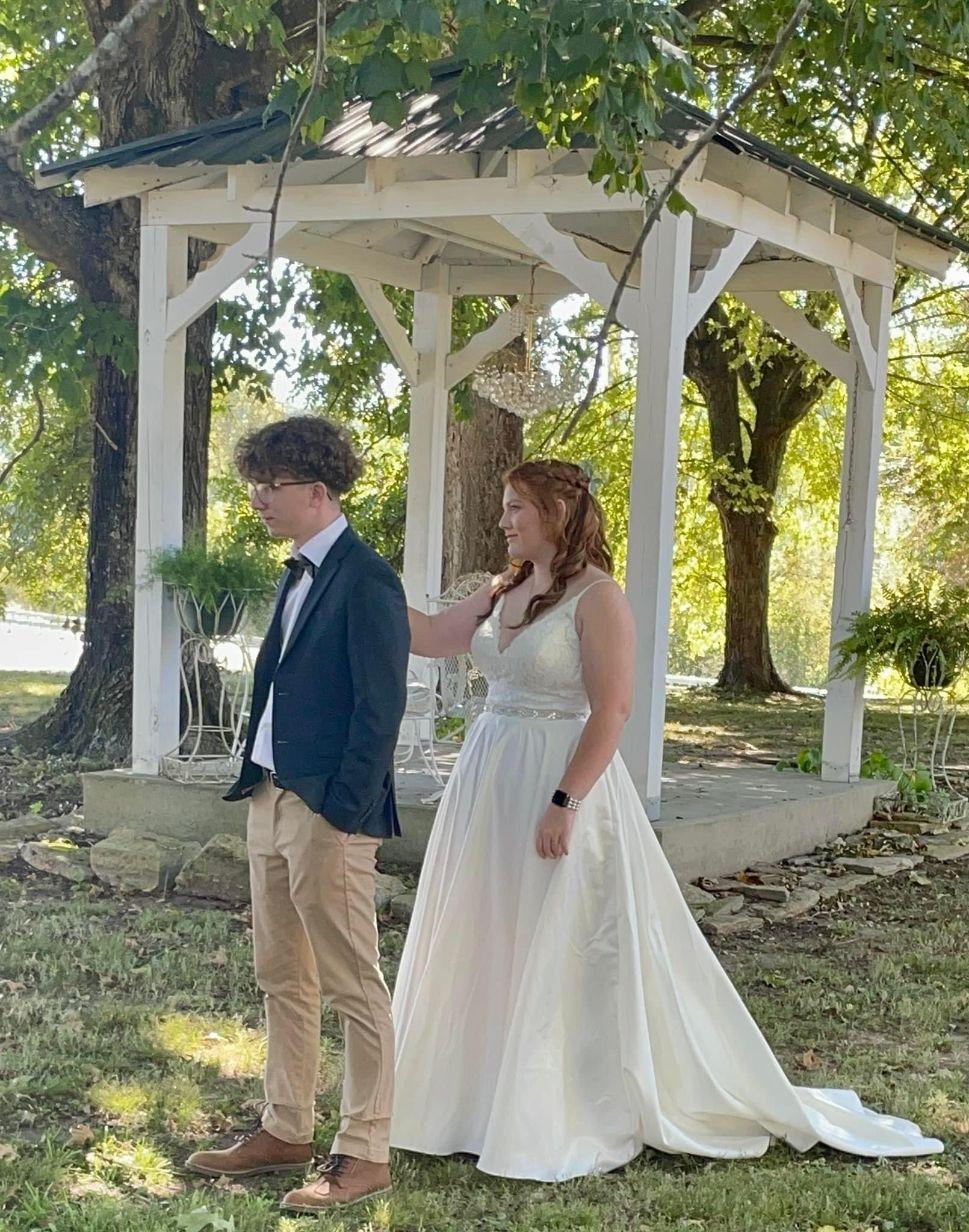 The Bride chose to keep the barn doors fully open allowing the natural lighting of the October sky and the still very green treed backdrop to frame the wedding party. She decorated her alter with white flowers adding a softness and framing the wedding.
The reception took place in the event space of Hayes House. The table decor was planned by the Bride.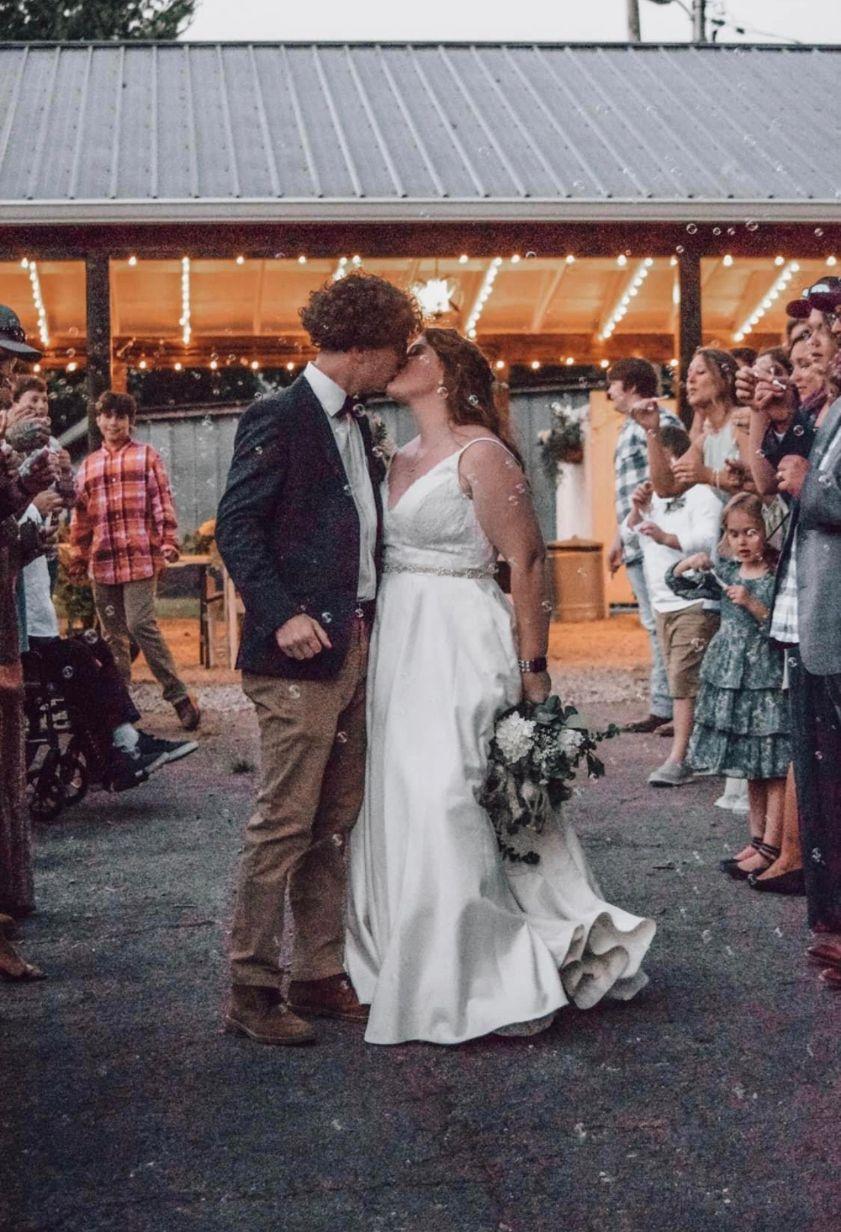 The Bride chose to make full use of the covered outdoor event space at the reception hall. With the soft lighting the reception area becomes a romantic space for guests to see the bridal couple off from the reception.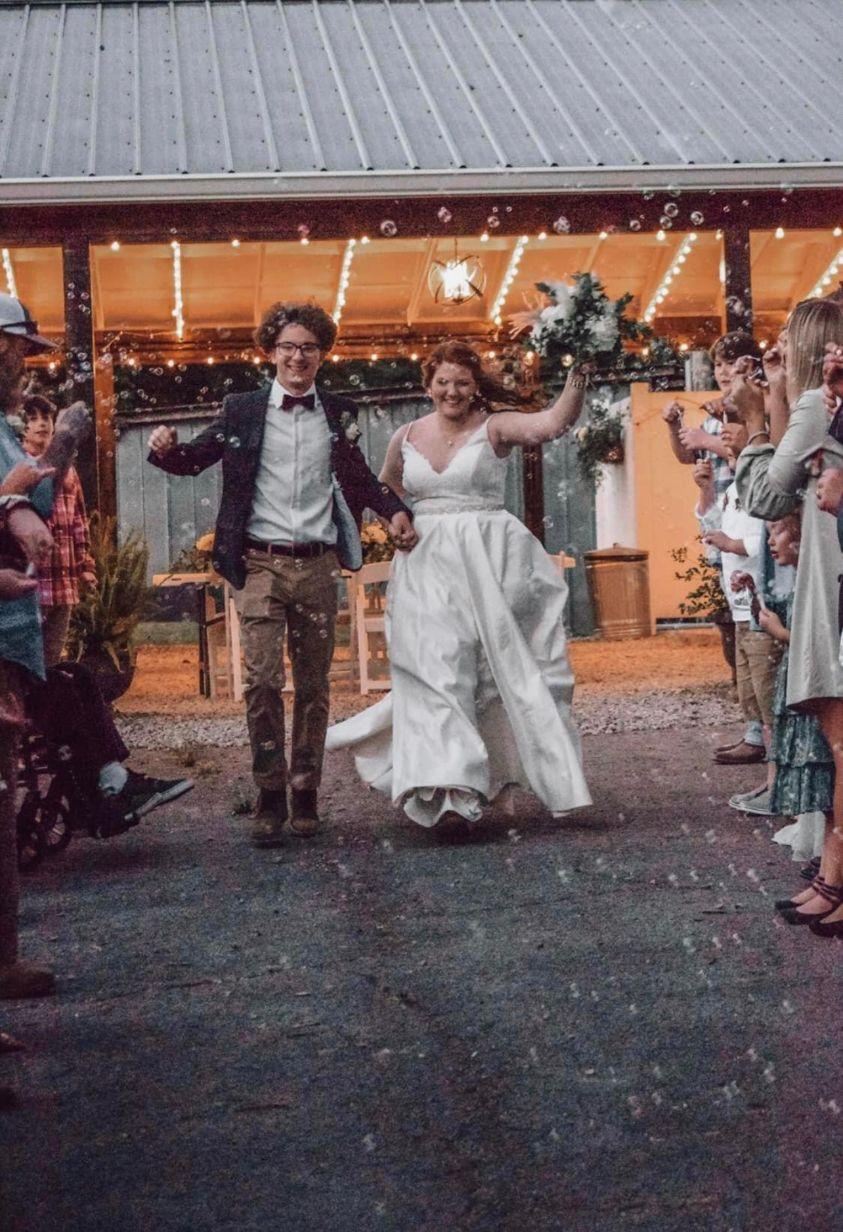 Surrounded by their Attendants, the attire of the Bridesmaids and Groomsmen can be seen.  The Bridesmaids very soft green dresses lend romance to the groom's attendants in their white button down shirts and khaki pants.
The Bridal dress has an accented waist and is a beautiful V-Neck with spaghetti straps and full skirting. Not seen in this photo is the dress' full train.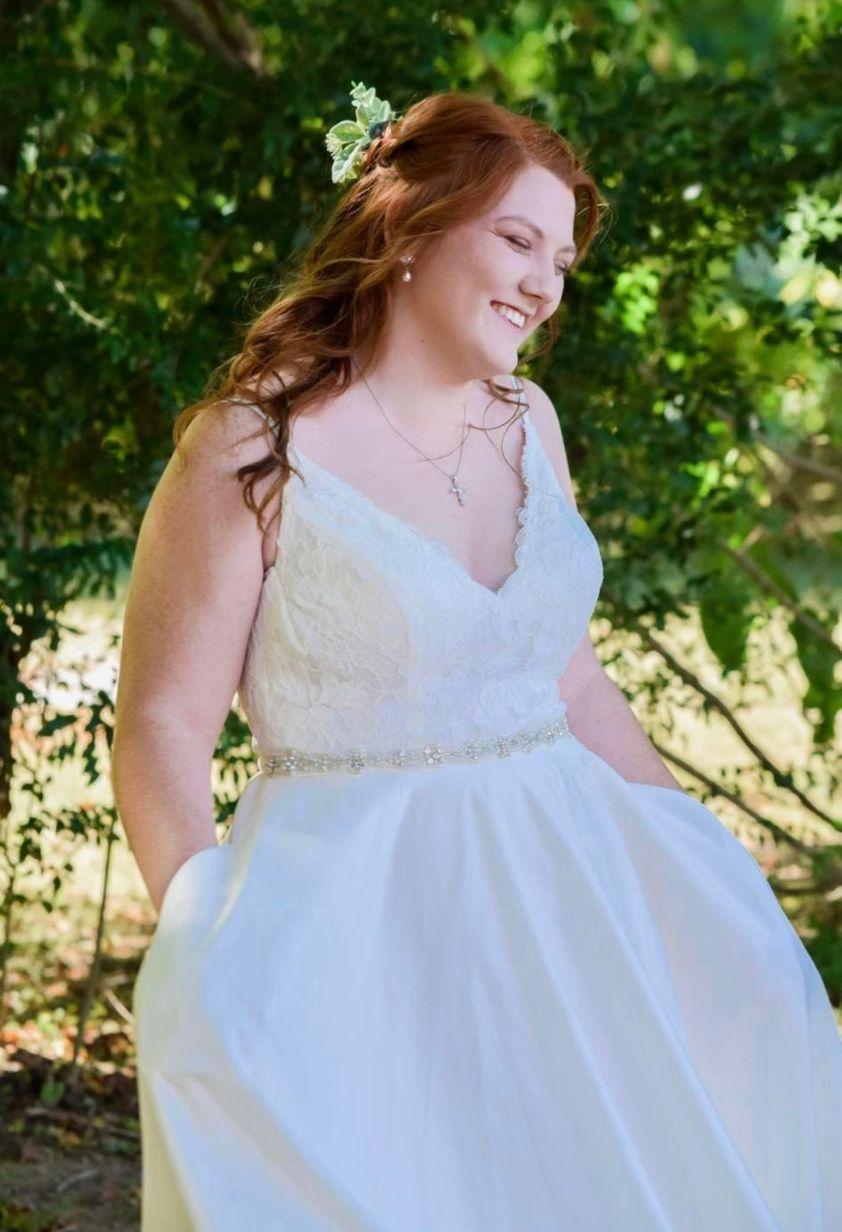 The Wedding Team
Planner – Bride
Photographer – Kaitlyn Evans
Videographer – Kaitlyn Evans
Event Decor – Bride
Flowers – Red Boiling Springs Florist
Wedding Cake –  Stephanie Kiser
Wedding Dress – David's Bridal
Bridesmaid Dresses – David's Bridal
Groom and Groomsmen Attire – Mens Warehouse
Bride's Hairstyle – Kailee Rollin
Makeup – Bride
Bride's rings – David Mackenzie Jewelers
Groom's ring – David Mackenzie Jewelers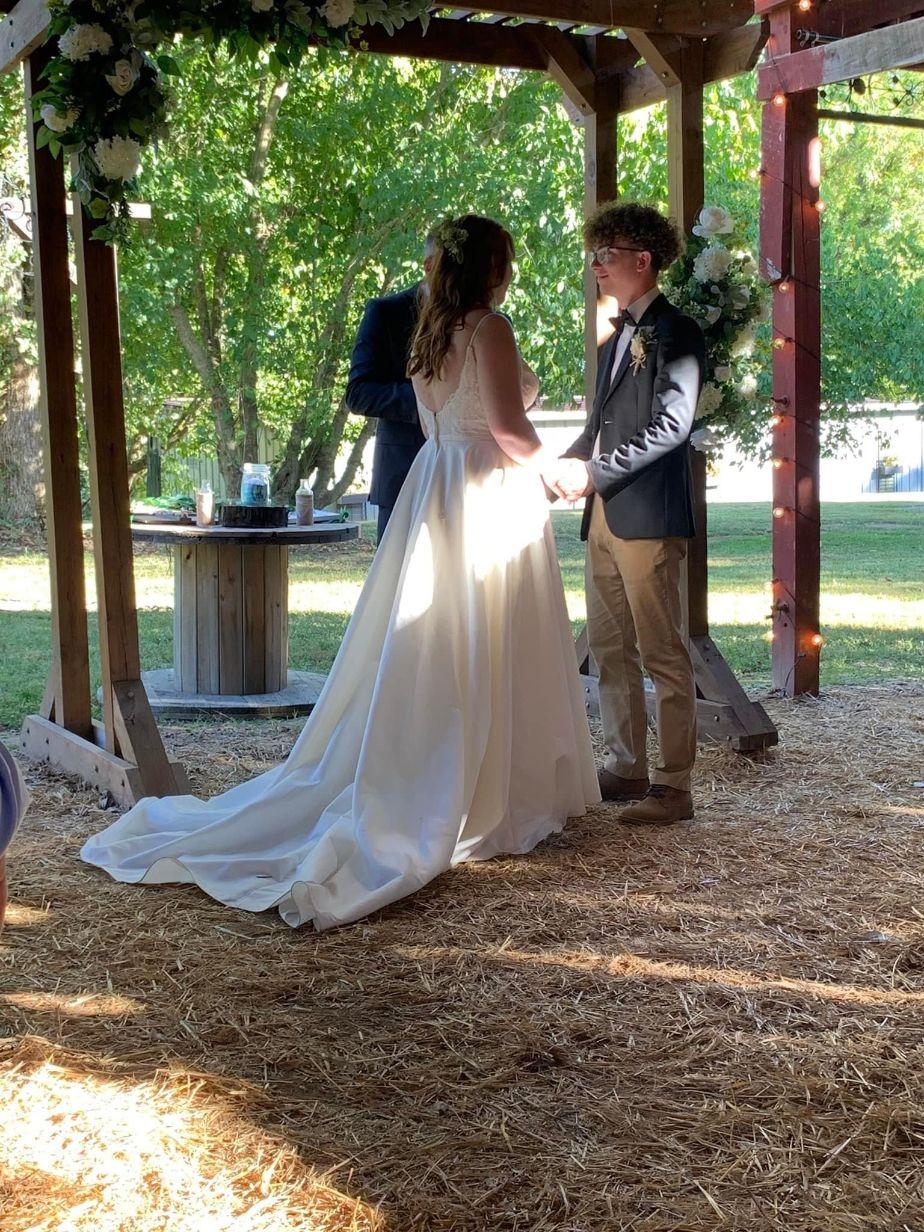 The ceremony is both intensely intimate and open with the open barn doors and the natural light.